Cairn Art Centre
Cairn is founded in 2000. Its singularity emerges from the encounter between the wild and mineral nature of the Alpes-de-Haute-Provence, and artists who come to discover its history and its unique environment.
First initiative of its kind promoting contemporary art in the Department, the art centre pursues its unconventional program based solely on long-term artists residencies in territory, with 2 exhibitions a year and many outdoors events around the city of Digne.
In the Provençal Southern Alps, artists invited by Cairn find echoes to their own artistic research through the lens of unsuspected stories belonging to a rich, old and contemporary rural heritage. This includes interdisciplinary facets such as sports, science, agriculture, tourism, archeology and many more. Cairn therefore opens debates participating to a broader reflection on the futures of the Digne country, and furthermore about development model alternatives for sustainable countryside areas.
Cairn is part of Digne-les-Bains city's museum service. Within that frame, its contemporary art program meets that of its two fellow-institutions, Musée Gassendi and Maison Alexandra David-Neel, under unexpected formats.
Cairn has a residency space dedicated to artists and an exhibition space of 130m2.
Cairn receives internationally renowned artists such as Andy Goldsworthy, Lara Almarcegui, Hicham Berrada. Part of its program supports emerging artists as well as experimental practices.
TIBETAN KORA, Hamish Fulton – Exhibition exhibition from 1 April to 2 July 2023.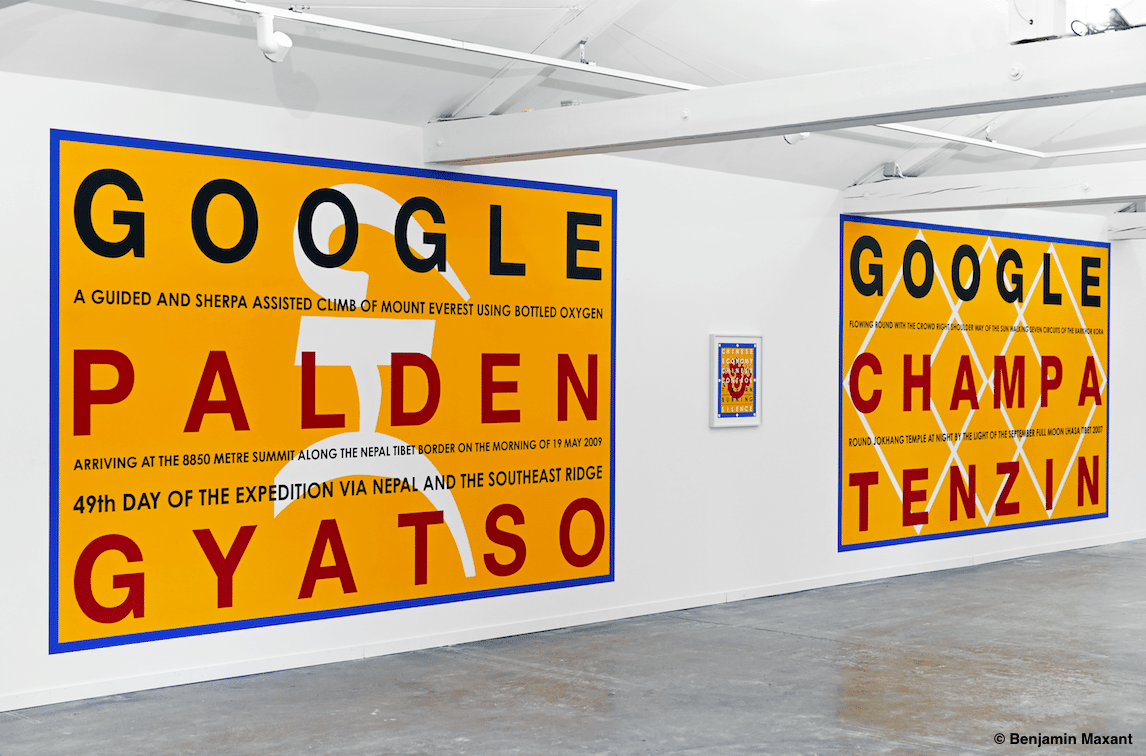 Google Palden Gyatso, 2009, wall painting, 244 x 410 cm installation size, courtesy of CNAP Collection, France.
Google Champa Tenzin, 2007, wall painting, 244 x 385 cm installation size, courtezy of the artist.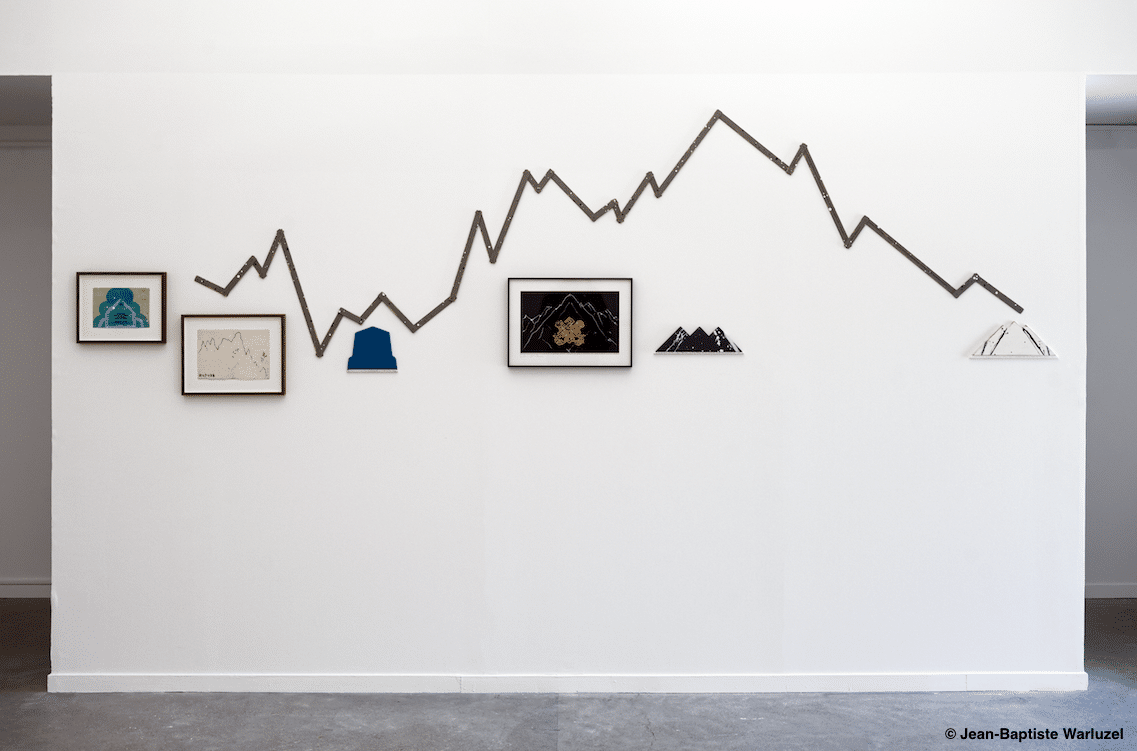 Exhibition views.
AMBULO
Focused on contemporary art, the CAIRN art center is part of the museum department of the City of Digne-les-Bains, a museum pole composed of two other departments :
Musée Gassendi /// Art & science
This Museum of France was founded in 1889 in a historic building in the city center. Like a cabinet of curiosities, the cohabitation of fine arts and science collections is enriched by the presence of contemporary artworks both inside the rooms and over a vast territory thanks to in situ artistic commissions, produced in partnership with the CAIRN art center.
Alexandra David Néel's House /// Art asiatique & Maison d'écrivain
Alexandra David-Neel spent 25 years of her life in Asia, and she was the first European woman to travel to Lhasa, Tibet. But her travels did not only make her an explorer: they also nurtured a dense literary body of work.
Born near Paris, she died in Digne-les-Bains in 1969, bequeathing all her possessions to the city. The Alexandra David-Neel's House offers visitors the opportunity to visit the writer's villa, her garden and the museum, which retraces her career, her commitments and her travels.